There is an artist inside us all. Let yours out and see what happens. Express yourself. Be yourself.
The Crafts Report will keep you in the know about all things crafty. It is the business resource for artists and retailers.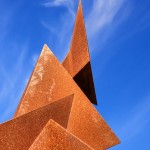 Sculpture is my personal favorite so I read Sculpture Magazine.  There are many other art magazines

out there.  
Austin's Art in Public Places often has calls for artists and lets you know what events are happening around town.
Craigslist provides places to post your resume and hunt for calls for artists.
Pinterest can spark your creativity.
There are so many different mediums, experiment to find the one you like best.  I prefer found object art
.  There is also oil
, acrylic
, and watercolor
painting, chalk
and pencil drawing
, metalwork
, jewelry making
, clay
, lithography
and other types of printmaking
, and photography
.  Anything can be used to make art work
!
There are just as many artists
as there are mediums.
Try visiting some shows and some show openings to get to know local artists.  Some shows travel the country.  One of my favorites is the Body Worlds exhibit.
Or hold your own show. Talk to friends or local coffee shops to find a space. Get creative. Anywhere can hold a show. Many places hold shows at no cost to you.
Many artists now post their art online.  Wordpress.com offers a free place to park your art, or if you want more control, you can pay for a WordPress.org site. Weebly.com is another fantastic site building site.
Sea World held an exhibit of art made from beach trash.  
If you love to share your passion consider art teaching
.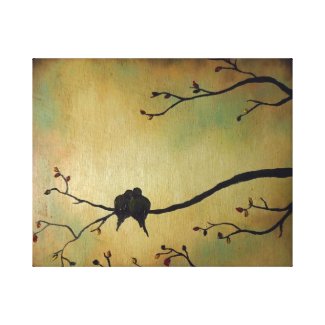 Birds lovers canvas prints
by
jandy357
Look for more
canvas reproductions
on zazzle.com