Dental problems can be both painful and unaffordable.
If you are uninsured try finding a free dental van in your area. For example, Austin has the St. David's dental program. St. David's provides free dental care to uninsured texans who attend certain schools, who are patients of certain clinics, or who are musicians.
There is a credit card available to help you pay for dental work. For balances over 200 dollars, and by selecting the right option, the card is interest free as long as you pay off the balance in a specified time period. It is called Care Credit. Make sure your dental provider selects the no interest option when they swipe your card. One card works for the whole family, including your pet. Care Credit also works for other medical expenses, including cosmetic services often not covered by insurance. You can apply at the dentist or doctor's office. Visit their website to find out more.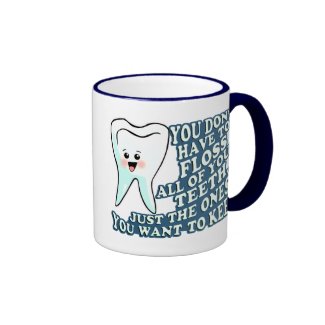 Funny Dentist Dental Hygienist Mugs
by
SmileEmporium
View more Dentist Mugs at
zazzle.com